About Us
Mike Gifford (Co-Founder)
father, husband, gamer, nerd, ncaa football fanatic, horrible at fantasy football
Well… where to begin?

I am first and foremost a father and husband. Family and friends are everything. Gaming has always been a great way for me to bond with my kids, my friends, and even helped me and my wife come together. Fair enough to say gaming and all around nerding are a large part of me.

For my background:

I have a bachelors of Computer Science with a focus on game design and programming.

I am a partner in a multimedia company where I typically focus on videography (a major passion of mine).

Versatile Anomaly comes as a culmination of my love of games, minimal web design experience, and videography background. Sean, Joe, and I have discussed doing something with our nerdiness for years. Now that we have started this venture, it seems that we are nonstop busy with something VA related… and I love it! We hope to continue this for quite a long time and eventually make this our full-time job. Wish us luck!

Other tidbits of info:

I love NCAA Football. I am a true blue Wolverine fan and have been since I was a wee boy.

D&D has inspired me to write/create a few game concepts and stories, I hope to one day produce a game based off them in the future.

I find myself playing more games than I ever did before for this site. I am not complaining at all, let us hope my wife continues to support this.
I USED TO DO ALL OF THE AUDIO (POORLY), WORK ON TECH NEEDS, AND ASSIST MY VIDEOGRAPHER PARTNER WITH MAKING VIDEOS FOR THIS SITE…
Favorite Games
Final Fantasy 6
Chrono Trigger
Halo (Series)
Overwatch
Sean Zeigler (Co-Founder)
gamer, blogger, onederboy
I'll be upfront with it, I'm a nerd! I've been told almost daily by my wife for quite a while. It's okay…….I know I am.

Gaming has been a major part of my life for quite a while. Can't really say I have a specific genre of game I prefer. If it has a good story, plays well, I'm in.

Really enjoy reading comics. Ask me what I'm currently reading, or give me suggestions!

Being a gamer Dad rocks!
I KEEP THESE FOOLS IN LINE WHILE TRYING (AND FAILING) TO KEEP A STRAIGHT FACE. I BRING THE ORGANIZATION AND STRUCTURE TO THE TABLE.
Favorite Games
Fallout (Series)
Final Fantasy 7
Gears Of War (Series)
Telltale Games: Back to The Future
Ben Curtis
gaming neophyte, jack of all trades
I've been getting myself into trouble with all kinds of media for just about as long as I can remember. I used to play WoW really heavily back before I had kids and a proper family. Now I just muck about on an Xbox and don't get very much play time in.

It's fun to show my kids the games I used to play at their age and watch them mock them for being boring.
I CURRENTLY DO THE AUDIO (BETTER), TINKER WITH WEB THINGS, AND MAKE VIDEOS WITH THAT GUY BACK AT THE TOP
Favorite Games
Fallout 76
Anthem (Currently never playing again)
No Man's Sky
Breath of the Wild
Stardew Valley
Craft the World
World of Warcraft (ex-player)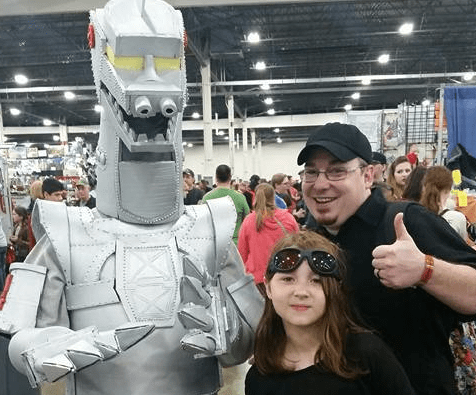 Joe Annabel (Co-Founder)
gamer, rage addict, all around nice guy
Single Dad, Strong Independent Woman, and Potential Evil Genius

I have been a gamer FOR-EV-ER and a comic enthusiast since the dark days of the late 80's. I love action figures, toys and all kinds of collectibles. I have no room left, guys! I'm a sucker for nerdy shirts and accessories too, so send me stuff! Also, I generally tend to be a bit out-of-the-loop on stuff, that's why I sound so dumb!

I enjoy being a gamer and a dad. Passing down the nerd gene is my proudest achievement!
I'M THE LEAST QUALIFIED MEMBER OF THIS GROUP…FOR ANYTHING.
Favorite Games
Destiny
Red Dead Redemption
Chrono Trigger
Left 4 Dead
I pretend to like JRPGs, but secretly LOVE online shooters
4TH Chair
---
We periodically have guests on the podcast, and they get to sit in the proverbial 4th chair.
---
AFK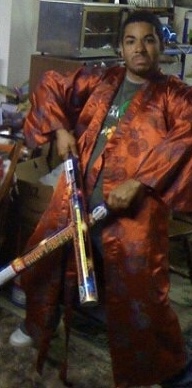 Justin Henry
game enthusiast and film aficionado
I'm here as both the token black guy and the hipster presence. Watch out, here comes a bat man!

I like burgers that dribble.
I TEND TO LOOK AT PICTURES OF JUICY MEATS INSTEAD OF GETTING READY TO RECORD
Favorite Games
Yes